After a few busy weeks, I'm happy to finally give you some insights from my last trip in Iceland. Driving through the Nordic island, I discovered contrasted and breath-taking landscapes, from the beauty of the fjord to the impressive volcanic heritage.
Less than an hour's drive from Reykjavik, the ION Luxury Adventure Hotel is situated close to Thingvellir National Park – a UNESCO World Heritage Site – within the Golden Circle. Surrounded by the mountainous lava fields, the hotel provides the perfect setting to enjoy nature far away from the bustle of the city. Designed by Tryggvi Thorsteinsson and Erla Dogg Ingjaldsdottir of Minarc studio, the hotel shows a stunning architecture and leans on sustainable practices to live in harmony with its environment. Large windows enable natural light to come in and enlighten the beautifully styled interior where concrete blends in perfectly with others materials to create a warm and cosy atmosphere.
For gourmets, Silfra restaurant proposes a delicious menu composed of farm fresh ingredients. Surprising and tasty, this contemporary Nordic cuisine focuses on local flavour to offer purity, freshness and simplicity.
After a relaxing moment at the Lava Spa, where a drop into the geothermal warm water made me forget all about the earlier snow storm, there was no better place than the award-winning Northern Lights bar and its panoramic view to enjoy the evening. In this comfortable lounge, the night sky is the main attraction. Everyone is hoping to be lucky enough to see the Northern lights.
Lost in a snowy landscape, I've never felt so relaxed and inspired. As they say, at the ION Luxury Adventure Hotel, everything meets nothing! A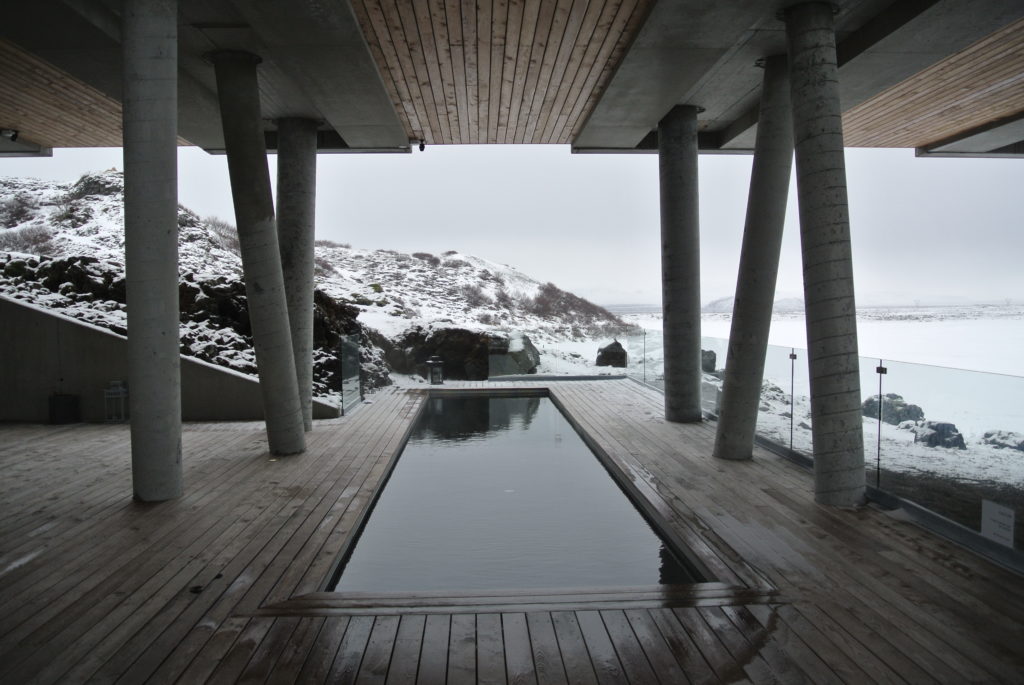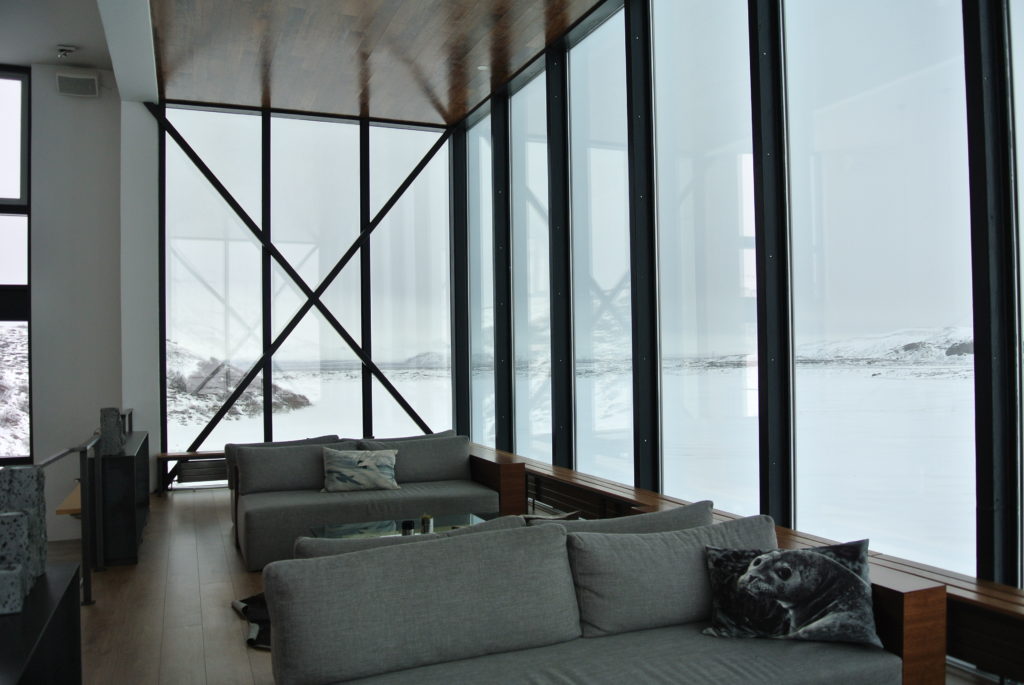 ION HOTEL – Nesjavollum vid Thingvallavatn, 801 Selfoss – ICELAND
Photography: © Géraldine Morand, Nothern light view by Minarc