As the year comes to an end, let's look back at the design pieces that have caught our attention during 2017 main events, in Switzerland and abroad.
STOCKHOLM FURNITURE FAIR
First major gathering on the design calendar, Stockholm Furniture Fair welcomed Spanish designer Jaime Hayon as Guest of Honour last February. In his pop-up pavilion entitled Hayon DNA Gallery, he presented a retrospective of his work. Grouped into the themes that inspire him from sculpting form and flora & fauna to folk culture and craft heritage, the different pieces connected with each other, revealing his strong signature. All about Stockholm Furniture Fair.
Like every year, the Greenhouse unveiled the up-and-coming talents such as Stockholm-based HAHA Studio founded by Arash Eskafi and Yu-Ching Chiang. For their first lighting collection, they chose to highlight the material with minimalist lines and softly curved shapes.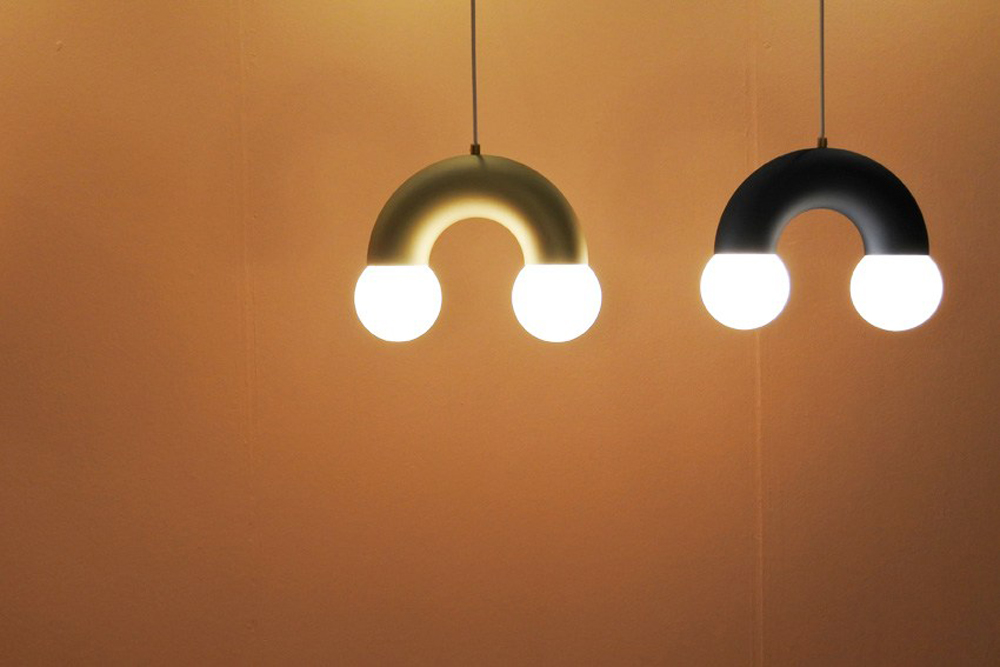 MILAN DESIGN WEEK
In the Ventura Lambrate design district, Everything is connected showcased the work of 30 Norwegian emerging designers, from ceramics to furniture and lighting such as these lamps by Falke Svatun. Curated by designer and interior architect Katrin Greiling, this exhibition presented the journey from maker to market.
Hermès turned La Pelota into a luxurious and refined installation to unveils its new home collection inspired by the link, a signature motif that binds the 180-year-old house to its equestrian origins.
In Spazio Krizia, Formafantasma investigated light from different perspectives. Playing with geometry and colours, the Amsterdam-based design duo, Andrea Trimarchi and Simone Farresin, showcased 16 impressive lighting compositions.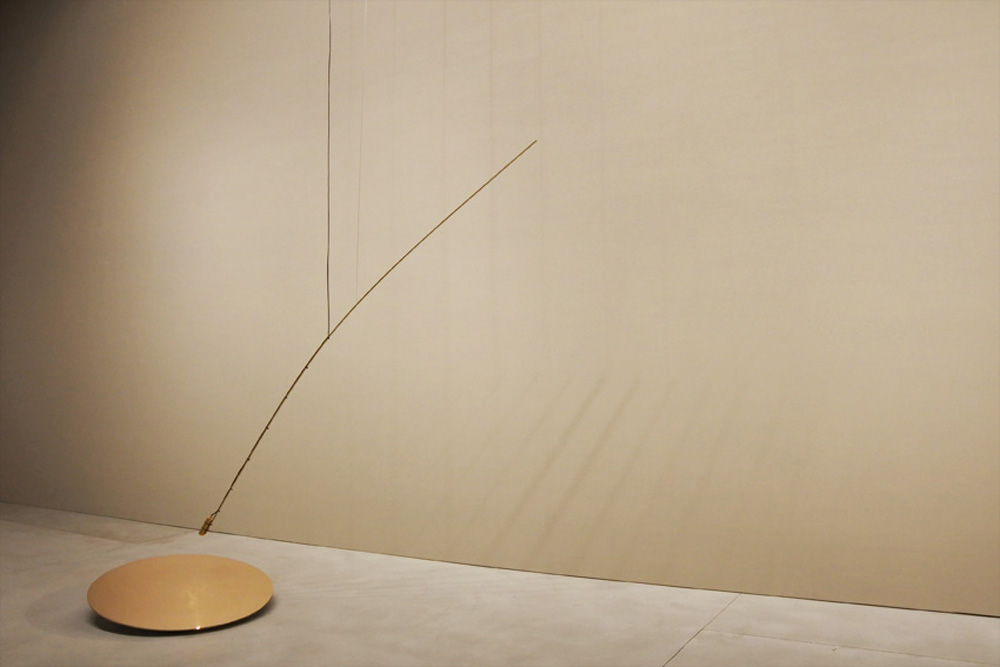 SWISS DESIGN AWARD
Last June, Lausanne-based designer Bertille Laguet won a Swiss Design Award for her radiator Gris Fonte. Focusing on cast iron, she explored many techniques to develop furniture and artful home accessories, all made of this traditional material. The imposing, yet refined lines of each piece bring to light the material itself, its texture and finish. An ode to contemporary craftsmanship!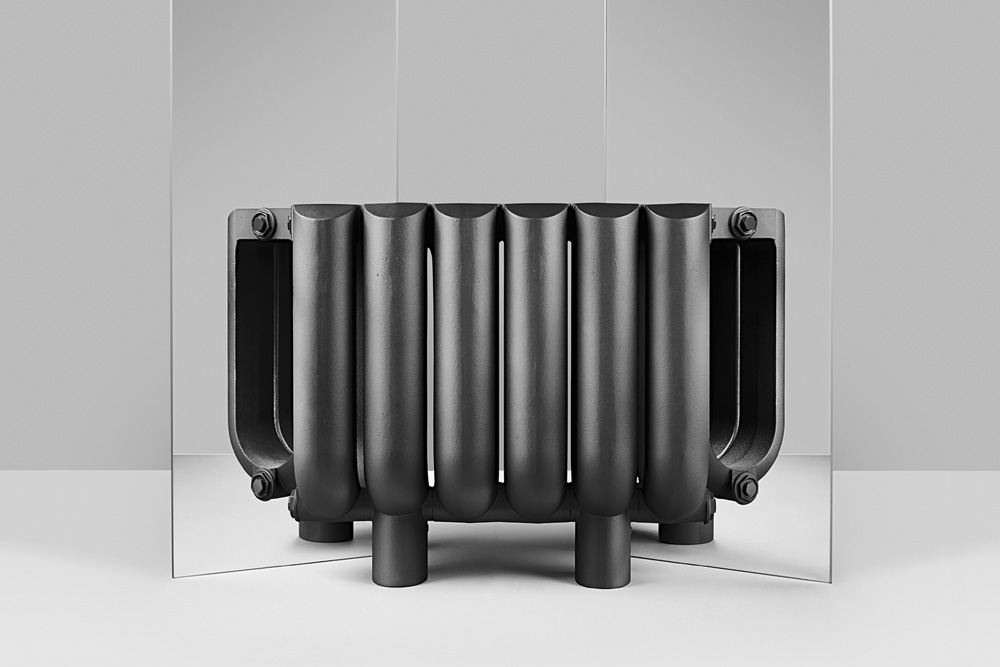 DESIGN PREIS SCHWEIZ
Among the nominees of the Furniture Design category, Egli Studio and Swiss designer Matthieu Girel have presented their latest furniture collection for creative spaces. A black and white colour palette, clean lines and a minimalist style define the new Hypercollection, a modular furniture system designed for open and bright offices. Discover the collection.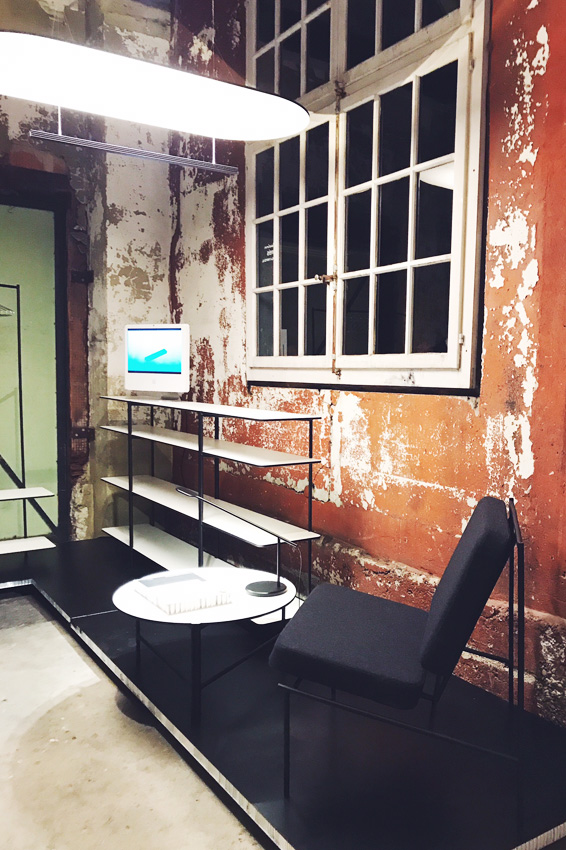 Designed by Daniel Wehrli for Zoom by Mobimex, the Weda bench gathers many people around the table for a festive celebration. Despite its length of 2,4 meters and its frame in massive wood such as oak, walnut or ash, it gives a delicate impression and remains easy to move.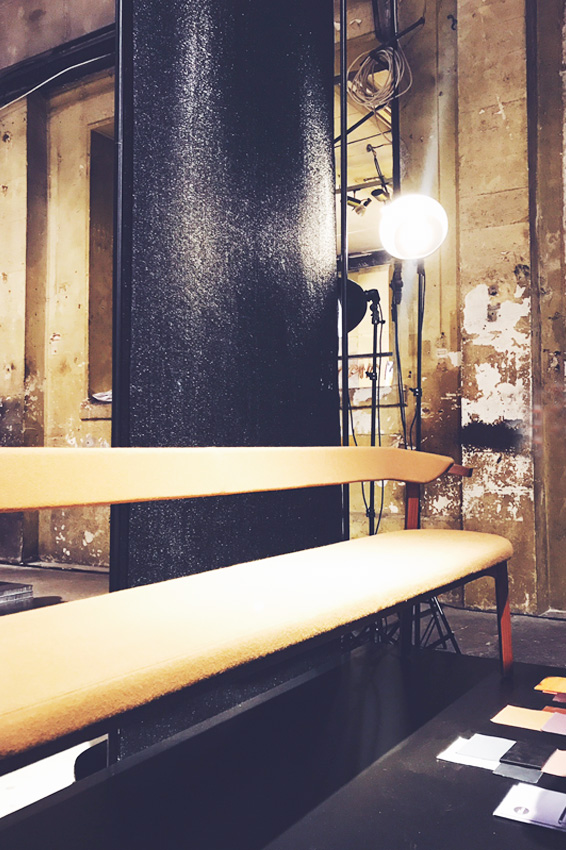 Recalling the traditional alpine style, Stabellö seating collection designed by Röthlisberger in collaboration with t.n.a design studio has been awarded within the Furniture design category. Made of massive wood, the backrest of the chair consists of layered wood that has been shaped in three dimensions, in order to make it more confortable.
NEUE RÄUME
For the 2017 edition placed under the theme Design made in Switzerland, more than 100 Swiss and international exhibitors gathered in Zürich to showcase their latest furniture collection. All about this 9th edition .
Atelier oï created a peaceful and poetic setting intitled Japanese Winter. The installation invites to slow down and contemplate.
Traditional Swiss brands took the chance to collaborate with young labels such as Embru with Schönstaub and its stunning rugs.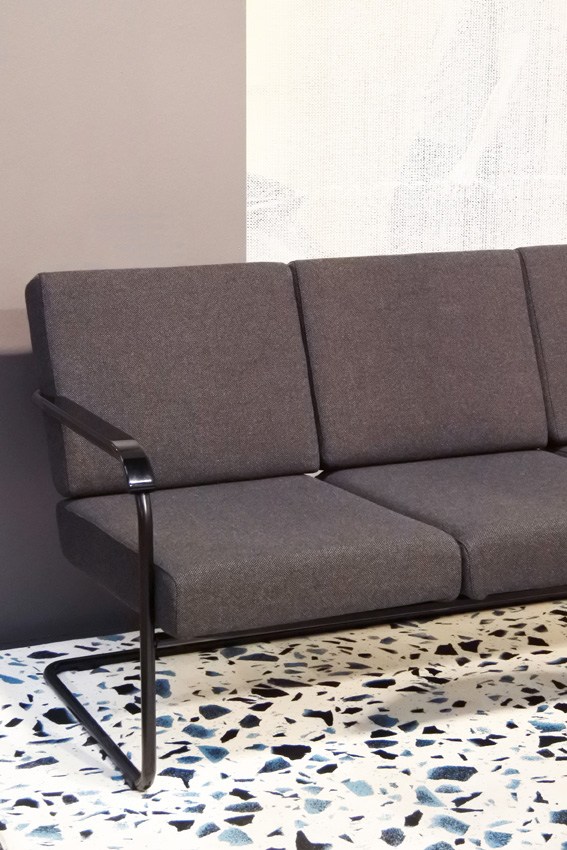 IN 2018…
As Mexico City will be the World Design Capital in 2018, let's take a closer look to emerging design scene of South America, that hightlights traditional craftsmanship with a contemporary twist.
In Switzerland, Republica Austal presents the work of Chilean, Argentinian and Uruguayan designers. Choosing local materials such as copper, bronze, pottery and Patagonian wood, they pay tribute to their own cultural heritage. Learn more about their work.
Get ready to explore new horizons in 2018!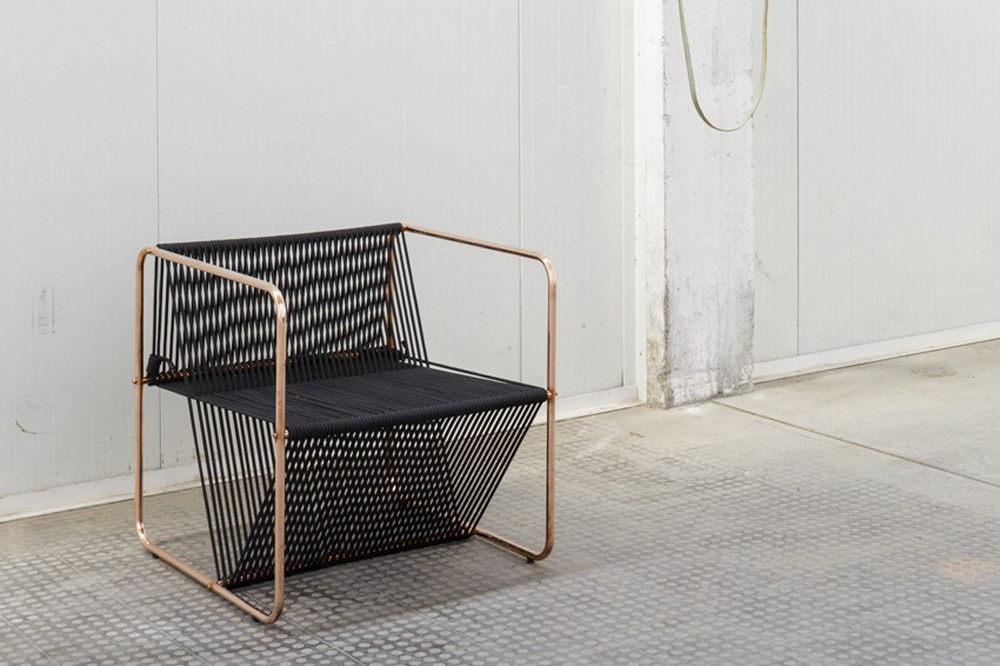 SAVE THE DATE FOR THE COMING DESIGN FAIRS
– Maison & Objet, Paris, January 19 – 23, 2018
– Stockholm Furniture Fair, February 6 – 10, 2018
– Milan Design Week, April 17 – 22, 2018
– Design Miami/Basel, June 12 – 17, 2018
– Helsinki Design Week, September 6 – 16, 2018
– London Design Festival, September 15 – 23, 2018
– Designers' Saturday, Langenthal, November 2 – 4, 2018
And the full program of the Design World Capital here.
Photography: ©Geraldine Morand, except Bertille Laguet ©Adventice Editions and Republica Austral ©Felipe Fontecilla