A talk with Bertille Laguet
Text by guest editor Caroline Bishop
Lausanne-based designer Bertille Laguet will never forget the moment she discovered the foundry run by Philippe Naegele in the small winemaking village of Chexbres, near Lausanne. "I really fell in love with the place," she says. "It was like Ali Baba's cave!"
That visit became the first of many, and after a year she started metalworking full-time alongside Naegele – soon, she will take over La Forge when he retires. It's a big career turnaround for the Frenchwoman, who trained as an industrial designer at ECAL in Lausanne. But once she discovered metalworking, "it was actually obvious that's what I should be," she says.
Design, she explains, suffers from a "lack of human contact". A designer may work behind a computer screen, their design be produced far away and the final object bought by someone they'll never meet. Bertille would make a point of visiting craft businesses to meet the makers, drawing on their skills to inspire her designs, but she now finds added value in being able to make an object herself. As an artisan, she has physical contact with a material that "really speaks to me" and she often meets her clients to discuss ideas. "It creates something much stronger and true," she says.
When she first visited the foundry, she left her designer head at home and became a "sponge", absorbing the savoir-faire of Naegele, a master of 40 years' experience. There was no pressure on her, it was simply for pleasure, "and I think when you start like that the passion can become much stronger," she says.
Once full-time at the foundry, Bertille had to learn to combine hands and head. For a recent exhibition in New York she designed and made a doorknob modelled on a pétanque ball, which she textured with a tool she custom-made herself, something she couldn't have done if she wasn't a metalworker. "It gives me a direction and new possibilities," she says. "Thinking with the hands is very different."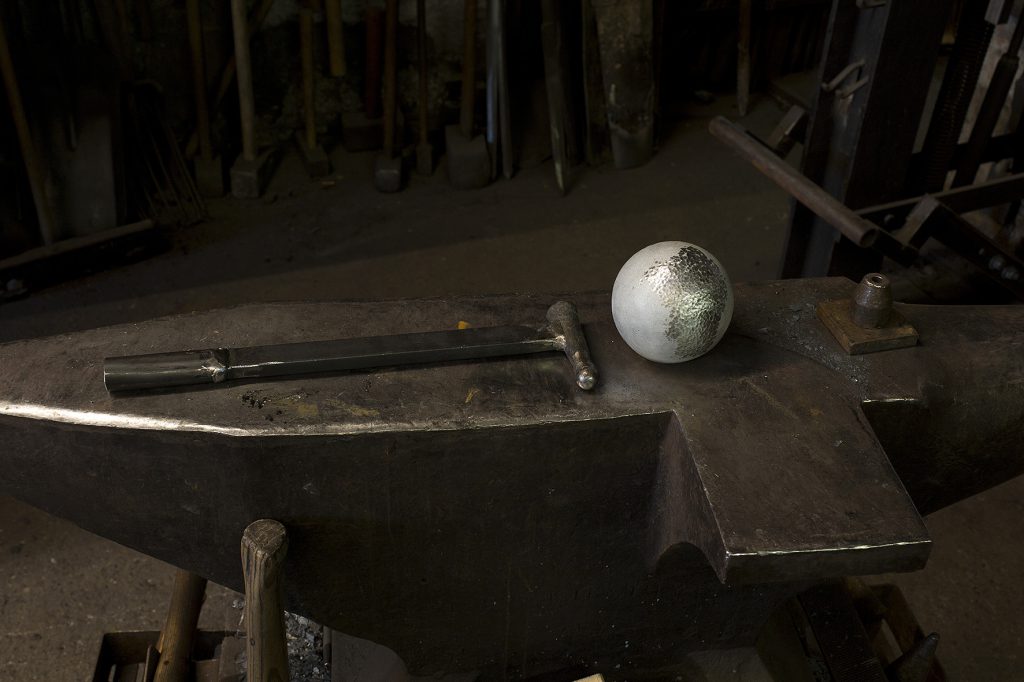 It's been a challenge to adapt. Used to spending a lot of time conceptualising work, she initially found the fast pace of the forge hard to deal with. "My hands produced things faster than my brain could keep up with." She is having to learn to work "with both my internal designer and artisan".
As a woman in the traditionally male world of blacksmithing, the spotlight is shining brightly on Bertille, not least this summer, as she and Naegele made the six crowns awarded to winegrowers at the famous Fête des Vignerons down the road in Vevey.
But her future as a designer-artisan is tinged with apprehension. Like her, the public currently craves the human contact that craftsmanship brings. "They want to see an artisan working and have something created specifically for them," she says. "But is this only a fad, or will it last?"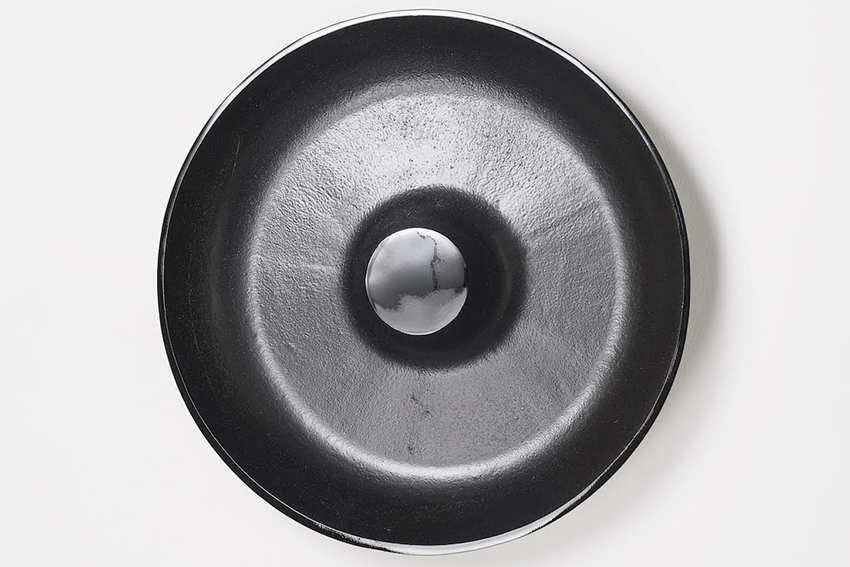 Photogaphy : Cassus bench by ©Mathieu Rohrer, Doorknob by ©Bertille Laguet
Kuro mirror by ©Mathieu Croizier, Gris fonte by ©AdventiceEditions
Portrait by ©Jonas Racine