Sensorial home furnishings
Music makes us feel good, it influences our environment and the mood we are in. Like fragrances, it evokes memories, people, places and moments. Even though they can't be seen or touched, sound and scents play a significant role in our everyday life. No wonder that Ikea gave it a special attention, improving thus the wellbeing at home.
First, to let the music play in our living spaces, Ikea teamed up with Sonos to launch the SYMFONISK range of speakers. For a high-quality design and acoustics, the sleek aesthetics of the Swedish company is complemented by Sonos technology. Controlled through the Sonos app, this new collection enables music into every room in a versatile way. Indeed, each speaker can be managed individually, so that everyone at home can play its own sound, or connected with each other to let one's favorite song fill up the house.
More surprising, the hybrid speaker-lamp combines multiple functions in one decorative object that plays music and brightens up the interior with a soft light. A home accessory especially appropriate in the current rise of compact living spaces !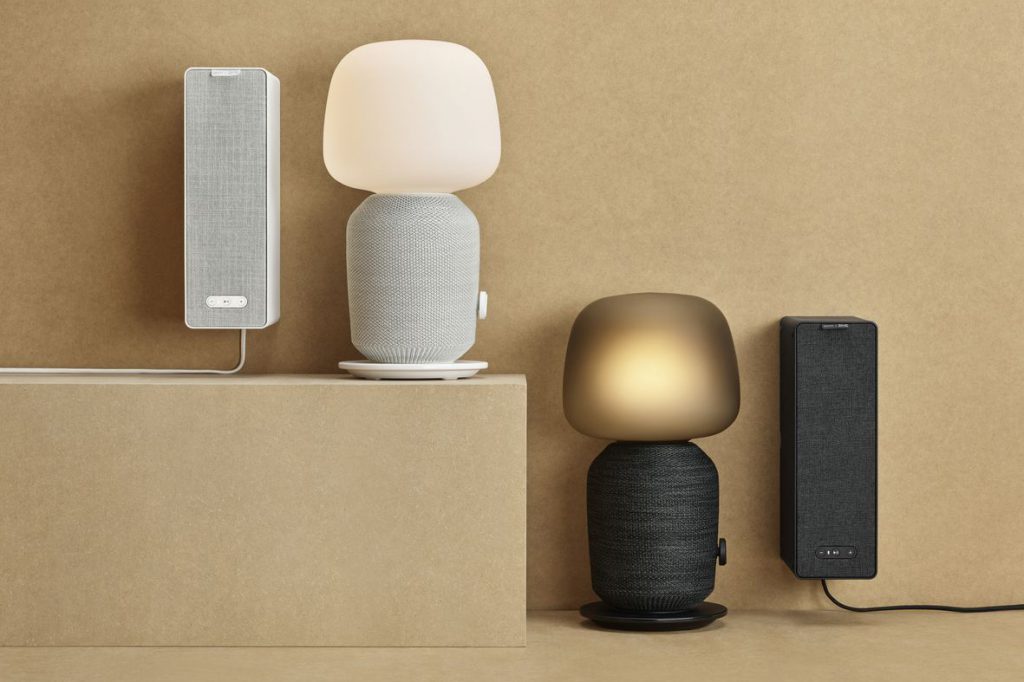 And then, Ikea also works on giving a fresh whiff to home furnishings. To develop the OSYNLIG scent collection, it joins forces with the Stockholm-based fragrance house Byredo.
Known for its minimalist aesthetic and unique fragrances, Byredo has become a influential reference in the perfume world. Creating a sense of comfort and security, scents have a strong emotional impact in our lives. But how to apply it to home design? How to create a tactile context for this non-physical key factor of our wellbeing? The results of this current exploration on how to add scents in our interiors will be unveiled in 2020.
Design goes beyond the object itself and its functionality to impact the way we feel, exciting times ahead!

Founder of Byredo, Ben Gorham and IKEA designer Lina Vuorivirta working with the OSYNLIG collection.
The SYMFONISK speaker range is available in store as of August 2019, while the OSYNLIG scent collection will be launched as a limited edition in 2020.
Cover picture : ©Geraldine Morand
Photogaphy : ©Ikea