Stockholm Design Week – Use less, Care more
True to the Nordic philosophy, sustainability stands in the focus of Stockholm Design Week 2020.
While the need to design carbon-neutral objects is underlined by White Arkitekter's CEO, Alexandra Hagen, Note Design Studio wins the Best Stand Award for its re-usable installation, showcasing the carbon footprint of each product in the booth of the Norwegian furniture brand Vestre.
The launch of Forgo, the new venture of Form Us With Love, represents a significant step in the quest to make sustainability an everyday thing.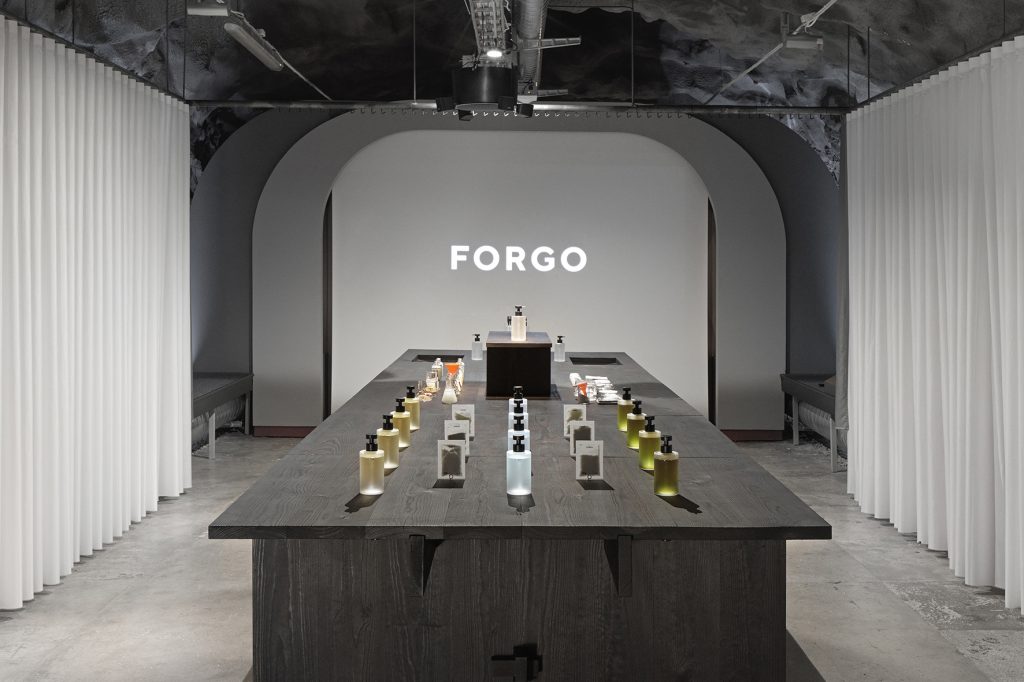 Game-changer in the personal care industry, Forgo handwash takes advantage of a resource we have at home, water, that is also the main ingredient of liquid personal care products. All we then need is the small paper sachet that contains the six essential ingredients to turn regular tap water into a bottle of foaming handwash, in less than a minute.
This new sustainable soap comes in three scents – neutral, citrus and wood – and its packaging carries a minimal aesthetic, the signature of the Swedish design studio.
The Forgo starter pack includes a reusable frosted glass bottle made in Portugal and the recyclable powder sachets. It comes with a subscription service to make sure we never run out of soap.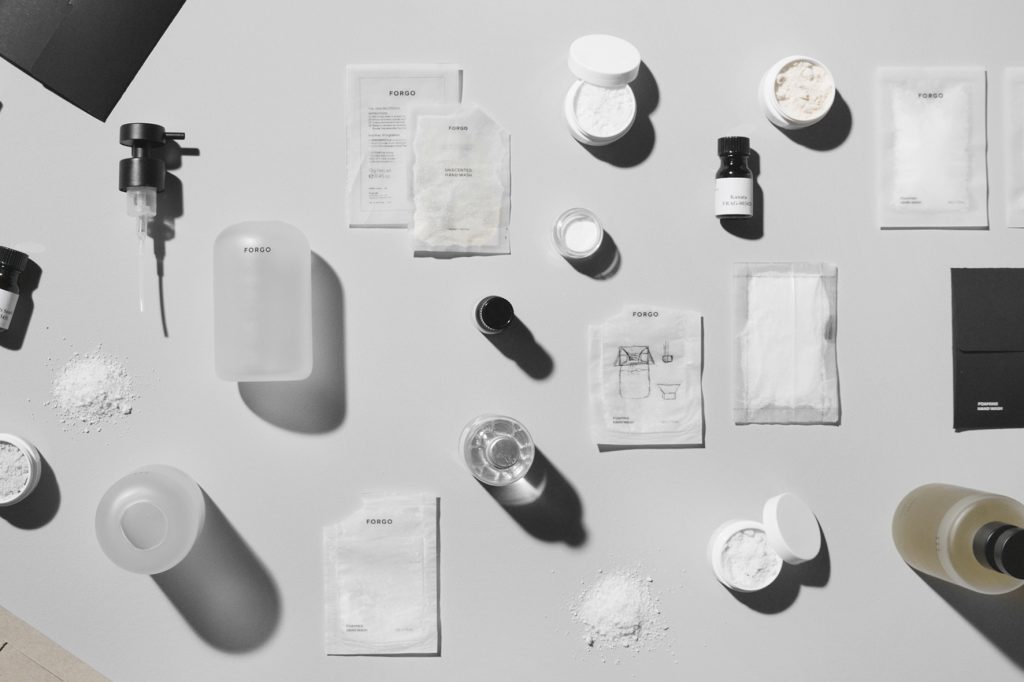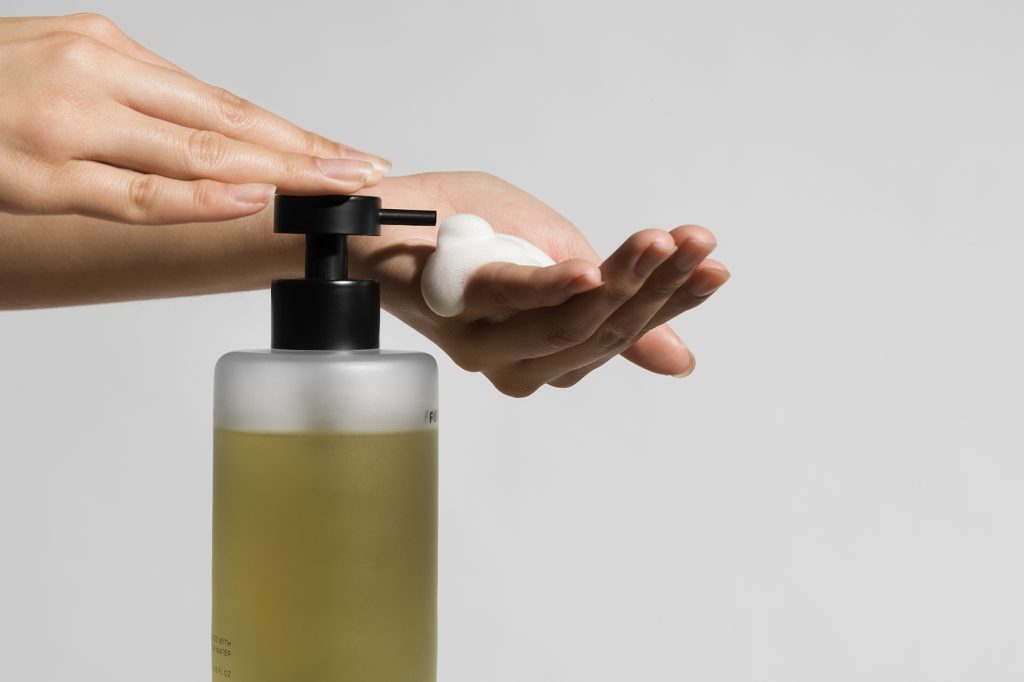 Photography ©Jonas Lindström Studio