The Geneva Home of a Filmmaker
More than ever, homes have become shelters where we live, work and enjoy leisure time. To meet these new routines or one's varied interests, living spaces turned multifunctional. In Geneva, COCI architecture studio designed a bespoke interior with two different atmospheres matching the passions of the apartment's owner, a filmmaker and wine lover.
Playing with transparence, a glass partition separates the lively and colourful dining area from the more intimate relaxing living room. On either side, benches invite the guests to gather at the kitchen's large wooden table or to enjoy a movie night. Like mint green meets brass, the rich combinations of materials and textures offers a unique visual and tactile experience in each side of the room.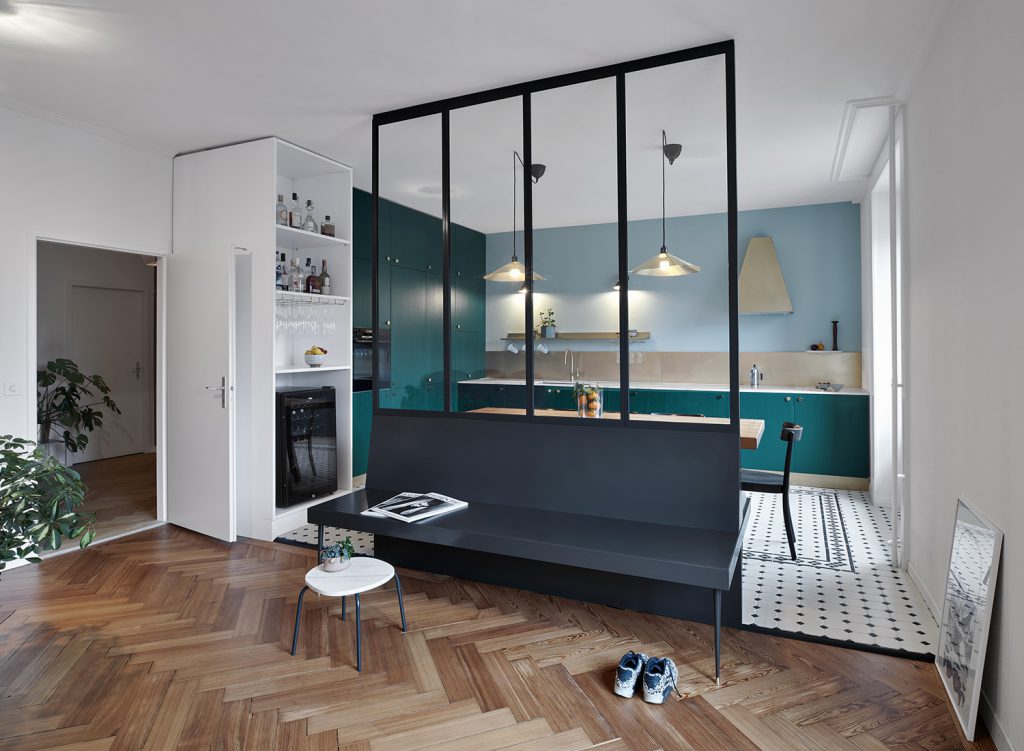 As signature of the COCI architecture studio, the founders Camille Bagnoud and Carole Froidevaux uses bold colour schemes and patterns to create bright interiors with character.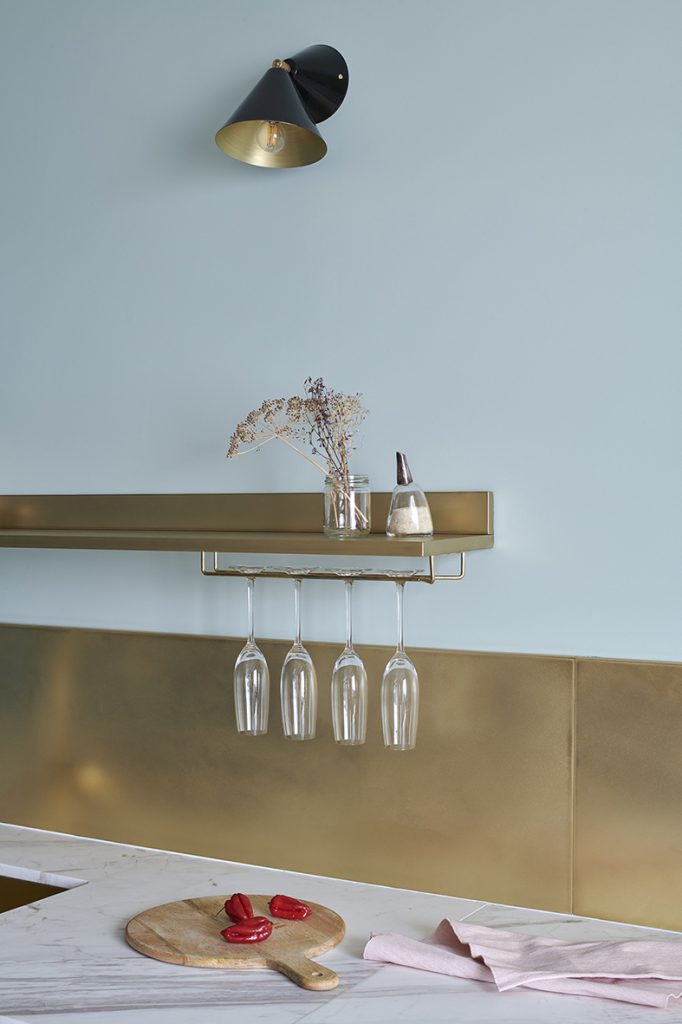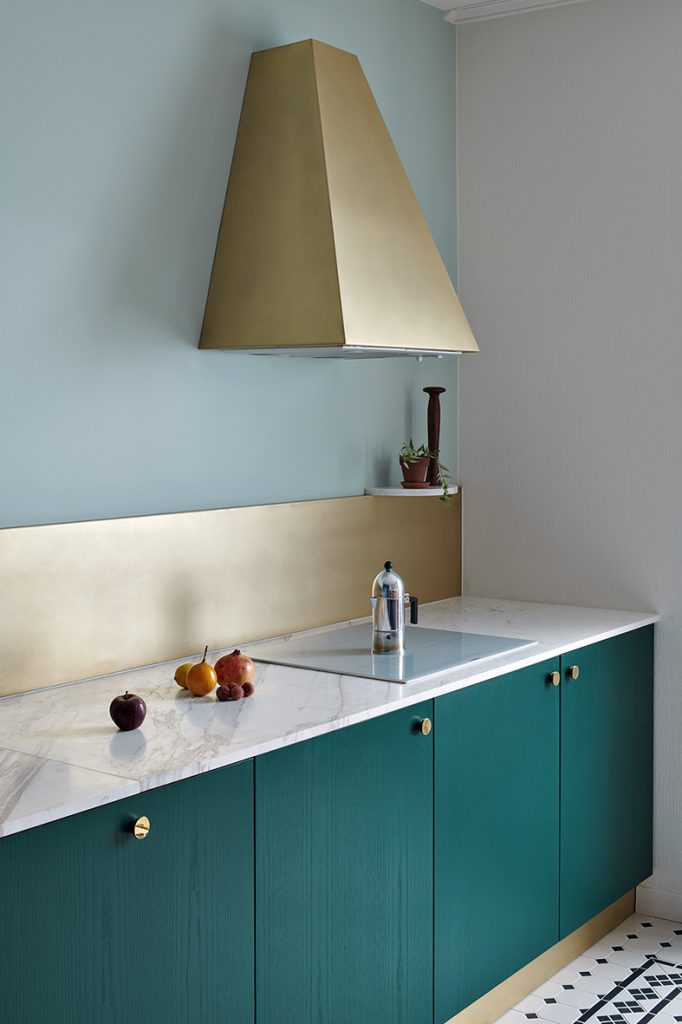 Photography : ©Daniela & Tonatiuh