On the University campus in Lausanne, La Grange reveals its new, flamboyant foyer designed by Studio Julia Christ, that gathers students artists, performers and the public in a vibrant atmosphere.
A student hangout during the day, La Grange is also a cultural venue that brings theatre and stage performance enthusiasts together after dark. In this centre dedicated to art and experimentation, artists, researchers and the public can dream up new forms of expression together.
In keeping with these new ambitions, Studio Julia Christ has designed a lively and inspiring setting. Open to students, artists and the public alike, the modular space imagined by the architect gives pride of place to the arts, the stage and exhibitions. At the heart of this new ideas incubator, the foyer is dressed with bright colours and geometric lines, a symbol of the creative dynamism of its spaces.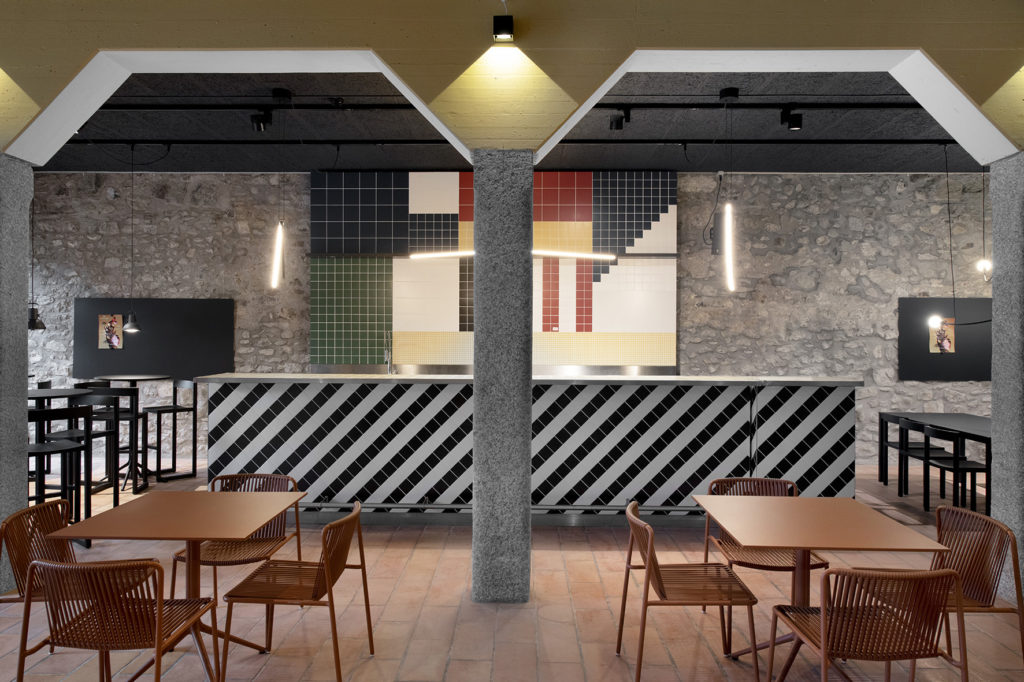 The architect has given depth to the room by playing with perspectives. She has darkened the ceiling, chosen dark blue velvet curtains to frame the rostrum and illuminated the arches in bright yellow to guide the audience's eye towards the stage, spotlighting the artists or actors.
As a nod to the avant-garde experimentation of the De Stijl art movement, a custom-made pattern layout brightens up the bar with vivid colours and a graphic effect that breathes movement into the space.
Enhancing creativity, this lively space fosters exchanges between the arts scene, the academic world and the public.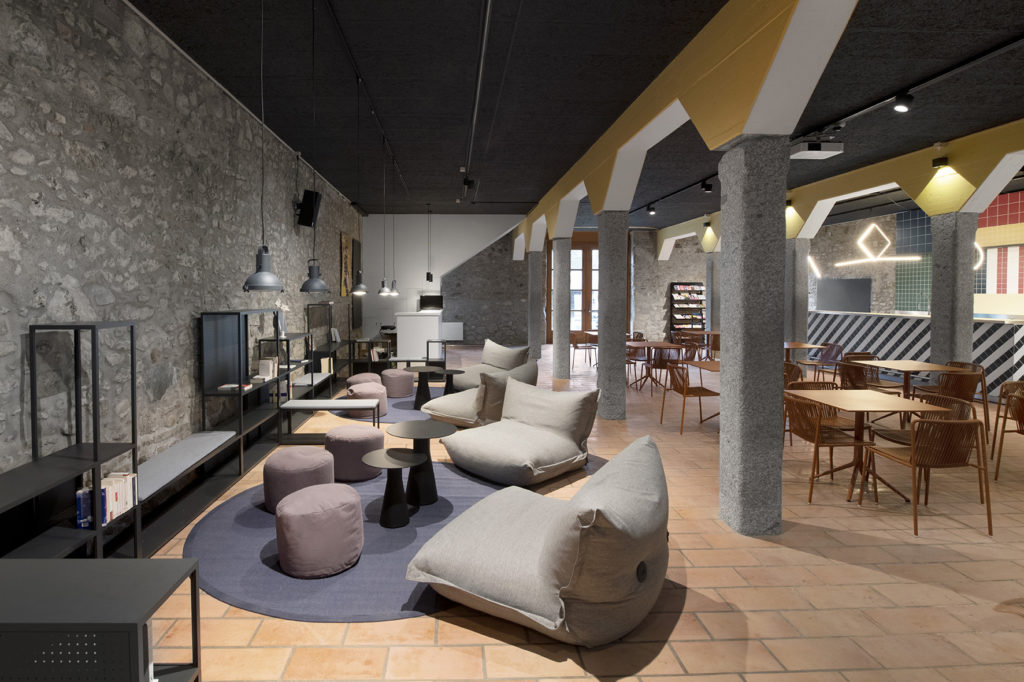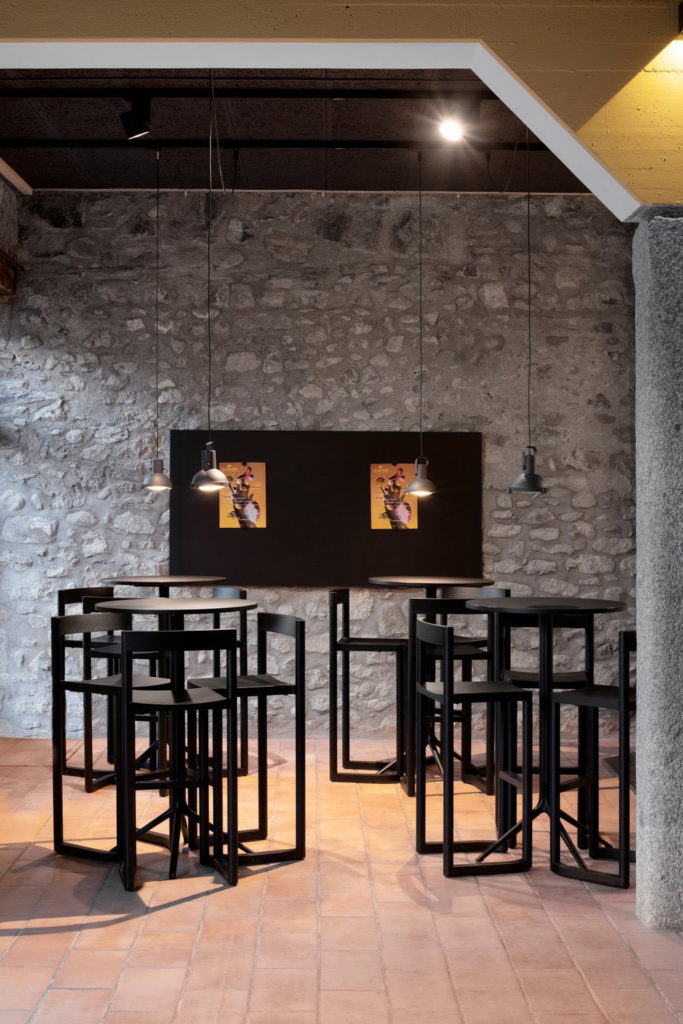 Photography : ©Christophe Voisin
Text : ©Géraldine Morand