We create stories.
Specialised in communication, we create tailor-made editorial and visual content to help brands and companies affirm their identity, tell their story and thus, connect with their community.
And we spread them.
Setting global communication strategies, we spread these stories through the different digital channels to increase brand visibility online and within the Swiss market.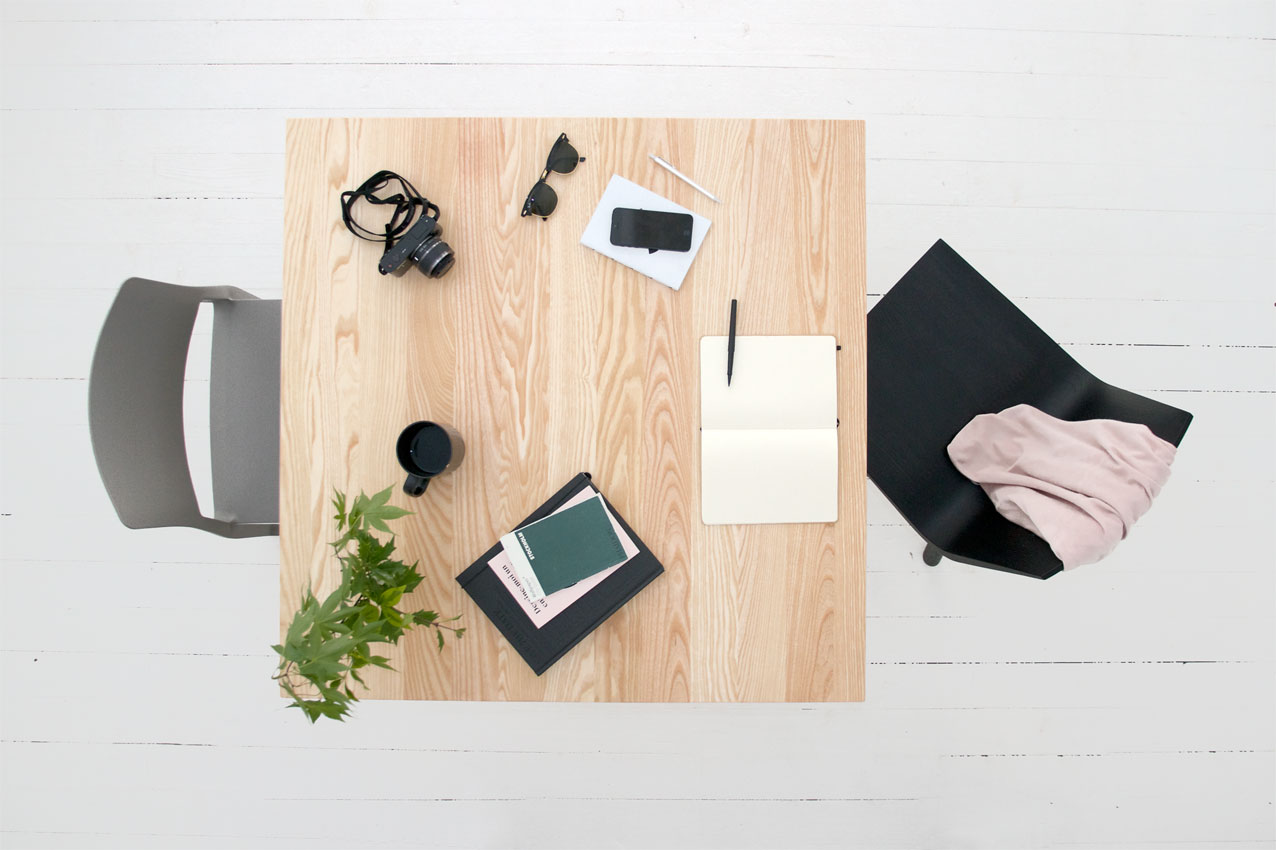 Let's collaborate.
Copywriting | We creates stories for your brand as well as editorial content for companies and magazines, in French and English.
Communication | We develop communication strategies matching your company's values and implement them for you, online and offline.
Coaching | We support your creative business with coaching sessions to define your brand's identity and communication strategy.
You would like to work with us or know more about our services. Contact us at info@makespaceagency.ch.
Team
Geraldine Morand
Founder
Editing her carefully curated design selection, Geraldine created Make space journal, highlighting thus contemporary creation.
Specialized within the design industry, she has worked in multinational companies and collaborated with brands since more than 10 years. After living in Stockholm, she moved back to her home country and launched in 2018 Make space agency that offers communication and editorial services for designers, creative businesses and cultural institutions.
In 2018, she joined the board of the Swiss Design Association.
Melanie Begg
Communication assistant
With a sharp eye for design, Melanie actively takes part in the communication projects of Make Space Agency, by creating visual universes and editorial that enhance brand identities.
Inspired by design, music, architecture and a minimalist lifestyle, she also runs, since 2013, her label Arrow Studio that expresses her very precise vision of slow fashion. More on www.arrowstudio.ch
Contributors
Sara Thom
Art director
Lausanne-based art director Sara approaches graphic design with a strong artistic sense. Inspired by the organic world, she works with different shades, forms, textures in order to create vibrant compositions.
She designed the website of Make space journal.
Contact: www.sara-thom.com
Liliana Belchior
Editor
Creative director and founder of Taste of Portugal, Liliana shares her passion for slow travel and design.
Living in Solothurn / Switzerland and traveling often, specially to her first home country Portugal, she unveils beautifully handmade creation and inspiring destinations.
Contact: www.tasteofportugal.eu
Read her article: Interview with Francesco Tadini
Join us
Editors
For Make space journal, we are looking for freelance editors.
Interested in Swiss design, you would like to write stories about it in English. Please send your resume at info@makespaceagency.ch.
We are looking forward to hearing from you.